National Weather Service Alerts for Lancaster County, PA
Welcome to the Official Website for the Christiana Fire Company
"Proudly Serving Christiana Borough, Atglen Borough and Sadsbury Township"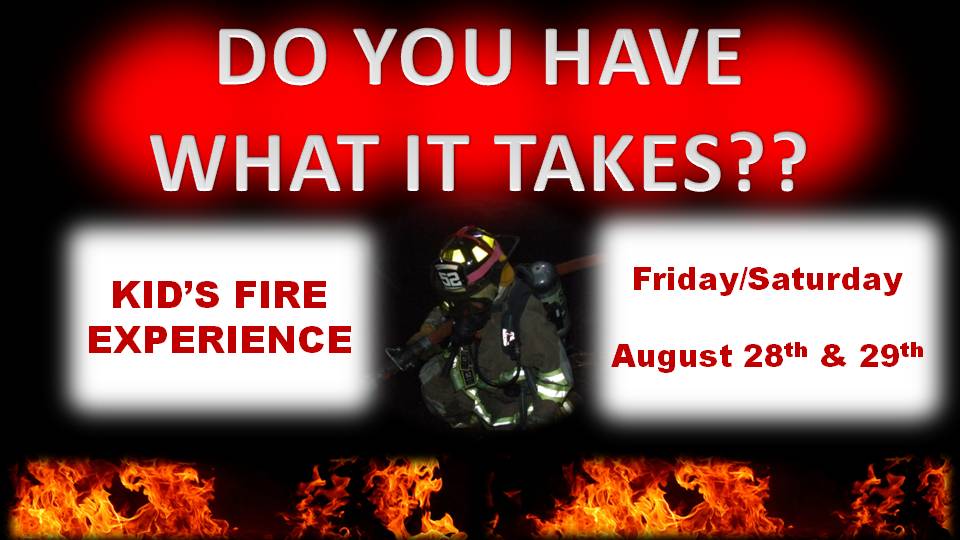 TO REGISTER ONLINE FOR THE 2015 KID'S CAMP FIRE EXPERIENCE,
PLEASE USE THIS LINK: http://goo.gl/forms/Ak4j5PIIzc
Imagine - What It Takes

CFC, June 23

Imagine waking up one morning and rolling out of bed only to realize you don't have the use of your legs. Or, maybe an illness has caused your mobility to be restricted. It might be that the things that many of us take for granted are just the things that make others more powerful than those without a disability could even dream of. Being handicapped or having a disability is not a limiting factor ... (Full Story & Photos)



LancasterOnline.com

Chester County Building Assist

CFC, June 21

At 0800hrs Sunday morning, company 52 was being alerted for the full company assist on a Building Fire assignment at 956 Fallowfield Road in West Fallowfield Township, Chester County.

Engine 52-1 (Captain Stoltzfus) streeted moments later with a crew of 6 followed by Tanker 52-2 (FF Buckwalter), Tanker 52-1 (Deputy Fisher) with 6 and Squad 52-1. Engine 52-1 entered the long drive on arrival sending ... (Full Story & Photos)


Motor Vehicle Accident in the 2310 Box (AND LATE NIGHT RUN TO SOUTHERN CHESTER COUNTY)

Firefighter Ken Baker, June 15

Just a few hours after completing the weekly training night at the firehouse, the members from Station 52 were alerted at 23:45 hours for a Motor Vehicle Accident with possible entrapment in front of 403 Noble Road in Sadsbury Township, Lancaster County.

Chief 52 (Reimold) was the first to arrive on the scene and reported an accident with heavy damage to two vehicles with a total of 6 patients, 4 ... (Full Story & Photos)


Monday Night Training - Ventilation, Search and Rescue

CFC, June 15

The vollies from Station 52 met for our weekly training night and first reviewed the new digital radio system for Lancaster County to help keep our members fresh on the use of the radios (portable and mobile).

After we were done with that discussion, Captain Stoltzfus showed a video to the crew members about ventilation, search and rescue techniques. After the video was finished, the crews went ... (Full Story & Photos)

Busy Friday Afternoon

CFC, June 12

A multi run Friday had the volunteers from Christiana feeling the heat this afternoon and early evening. Things kicked off with a Pumper Tanker transfer alert for Tanker 52-1 to cover Avondale Fire units as they were out working a large 2 ½ story single family dwelling fire just north of the Delaware State line. Minutes after dispatch Tanker 52-1 streeted with 4 personnel enroute to station 23.

Avondale ... (Full Story & Photos)



Child using the forestry line to knock down a simulated fire...... MAYBE A FUTURE FIREFIGHTER??

Station 52 Participates in OABEST EXPO and Christiana Ambulance Open House

CFC, May 30

Saturday morning, the volunteers from Station 52 met at the firehouse at 7:15 AM to split crews. One crew prepared and headed out for the 2nd Annual OABEST Expo. The OABEST (Octorara Area School District's Agriculture, Business, Environmental Science and Technology) Expo is a FREE event for the community that consists of student demonstrations & exhibitions, musical performances, art show, science ... (Full Story & Photos)


Fire Fighter 1 Graduating Class Includes 4 Station 52 Members

CFC, May 28

Chief Reimold, Deputy Chief Fisher, Junior/Cadet Advisor Baker and Firefighters Moore, Hay and Buckwalter ventured out on Friday evening to attend the Spring 2015 graduation of the Chester County Fire Academy Fire Fighter 1 program.

This years class included 4 members of Station 52 and it was a great time celebrating the hard work and investment of time that was put in by the entire class leading ... (Full Story & Photos)



Chief Reimold, Deputy Chief Fisher and Newly Graduated Fire Fighters (from left to right) Eric Lowry, Jake Smith, Zachary Vandenbosch and Morgan Meeks.

Previous News Articles Member Email